Mindful Extra Sensory Perception, Angels, & Life Purpose: A New Approach – Denver
March 21 @ 7:00 pm

-

9:00 pm

$15.00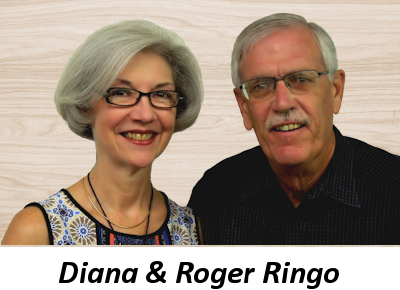 Join Diana & Roger Ringo as they reveal with you recently
discovered insights into Mindful Extra Sensory Perception (ESP) that
will have a profound impact on your life.
ESP has only
been partially understood through the ages. Now is the time for greater truth. The
four types of ESP are innovative breakthrough insights that can take the
mystery out of your relationships.
There are
TWO parts to your ESP. Attend this workshop and learn why they are significant.
Mindful ESP helps you understand why you receive hunches differently than other
people you know.
In this
program you will delve into:
How
Psychic Sensitivity, 6th Sense, and Extra Sensory Perception (ESP) are similar.
Ways
you innately use ESP each day. Also, the importance of relaxation and trust.
Learn
the Four types of ESP: Prophecy, Visions, Intuition, and Healing
Experience
at least Four Techniques where you will experience psychic sensitivity.
Additional
topics of Angels, Life After Death, Cycles of Life, and Soul Essence will
complement your learning.
Attend our
workshop and learn important insights for daily living.
This
workshop will be a major turning point in your life. Start removing uncertainty
in your life and remove doubt. Finally, the insights will help you gain deeper
insights into yourself. Also, better understand your friends and relationships.
March 21st, 7:00 – 9:00 pm
Goddess ISIS Books, 2775 S. Broadway, Englewood

Register Now, and reserve your space.
Roger Ringo
(877)525-6335
roger@modernspiritualliving.com