Mastering My Psychic Energy
November 9, 2019 @ 12:00 pm

-

6:00 pm

$111.00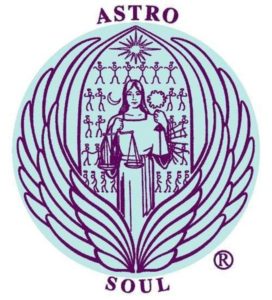 Tapping Universal Wisdom While Living on Planet Earth.
12:00 pm- 6:00 pm $111.00 ( $50.00 non-refundable deposit to reserve your space & personal books) Limited to 10 students. This is an advance class. Early enrollment encouraged. Call 702-942-4481 or Register here:https://www.eclecticreikiology.com/events-1/mastering-my-psychic-energy-class
In this immersion class with April Azzolino you will experience and have better clarity on the fifth dimension, reincarnation, psychic gifts, and the unconscious mind.
You may have wondered about astral travel, energy influences around planet earth, healing confusion, psychic gifts, and how they work with the universe. Your questions will be answered in this in-depth workshop and you will feel what is like to be a free soul in the galaxy system.
The Spiritual You, the Universe in which you live and how you fit with the Big Picture of  living on Planet Earth.
Receive a free 44 page workbook as a part of this workshop so you have information to take home and to use for personal use.
What you will learn:
Develop your Psychic Sensitivity through Prophecy, Clairvoyance, Clair-audience, & Feeling.
Solutions in raising your spiritual energy to be relaxed, clean & clear, and living from a higher pivot.
Understand the realms of consciousness around planet earth that can effect you at any given time.
Expand your awareness of where you are at on your soul journey and the zones of consciousness.
Astro-travel into the depths of your universe to understand your spiritual nature.
Personal growth of the evolution of the soul and reincarnation.
*Explore communicating in the world of spirit. * Angelic Support. *Purpose of Soul Regrouping
*Inter-active Psychic Sensitivity Techniques * Astro-Soul Meditation * Trips To The Source
 Your probably already know, on a deep level that as you increase your spiritual development the faster your soul grows.
Imagine from this day forward you can distinguish what you are receiving in your thoughts and feelings better and better.
April Azzolino, www.aprilazzolino.com, is the leading Certified Wayshowers College Educator in Las Vegas, Nv she has been a facilitator of these spiritual workshops since 2009. April is a Angel Communication Coach and has the gift of prophecy. April teaches practical spiritual tools for living a practical spiritual life. Contact April for more details 702-501-4491