Angel Encounter Workshop
September 1, 2018 @ 10:00 am

-

4:30 pm

$145.00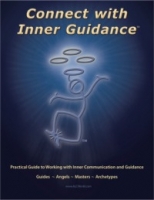 The doors are closed on this event due to the class being already filled. Ask April for a private Communicate with Angels Session, https://www.aprilazzolino.com/angel-communication-session/
Communicate Directly with Your Personal Team of Angels!
The greatest gift you give yourself is working with your inner guidance. You have a resource within you, imagine anywhere,anytime, you can tap into that inner wisdom.
Accessing your own answers with your angels is a simple, effective, process. No gimmicks. No divination tools. It is all within you.
In the Angel Encounter Workshop you'll learn how to communicate directly with your angels. We will show you how to do this for yourself so you need never doubt your decisions or depend on anyone else for your answers. You'll get results immediately when you apply and practice the techniques you will learn in this one-day event.
Here's how:
You don't need to go meditate for hours working with your angels or have a sacred space. You will get confirmation from your angels on your decisions and actions as you go through your day. Imagine working with your angels through your whole day!
You will learn a technique in being mindful on your energy so you can stay relaxed and attuned to your angels messages.
Begin living from the inside and not influence from the outside world. Start taking action on your inspirations instead of allowing your intellect to get in the way. Life is simple when you have the tools working with your sensitivity. You were born with natural abilities to communicate clearly with you inner guidance.
You can do this! Life is simple when you the tools working with your sensitivity. You were born with natural abilities to communicate clearly with your inner guidance.
During the Angel Encounter Workshop you will:
Establish a direct, two-way communication with your Angels
Receive answers immediately to any question you would like to ask your angels/guides
Raise your vibration of energy instantly to be "tuned in" with your guides
Quickly understand a meditation method of working with your guidance and your intuition so you can receive insights and inspirations for your life purpose.
You will receive a personal Orientation Profile consultation chart to take home; along with a outline of the four spiritual gifts of Intuition,Vision, Prophecy, and Feeling. You'll learn how many angels you have a personal contract with you this lifetime, how they communicate with you, your energy sensitivity and the order of your ESP perceptions.
 Receive a 30 page Connect with Your Inner Guidance Workbook to take home with you after class. You will have room for notes of the class, course content, and tips that you will use to refine your communication with your angels daily.
Course Time 10:00am-4:30pm with a one hour lunch break, bring a sack lunch or restaurants nearby, Reserve your Ticket Now Reservations Strongly Encouraged Limited to 15 participants– Cost $145.00 Register Here:  http://spiritandspark.com/calendar/2018/9/1/angel-encounter-workshop-one-day-event
Wayshowers College Spiritual Educators will be facilitating this event for you.